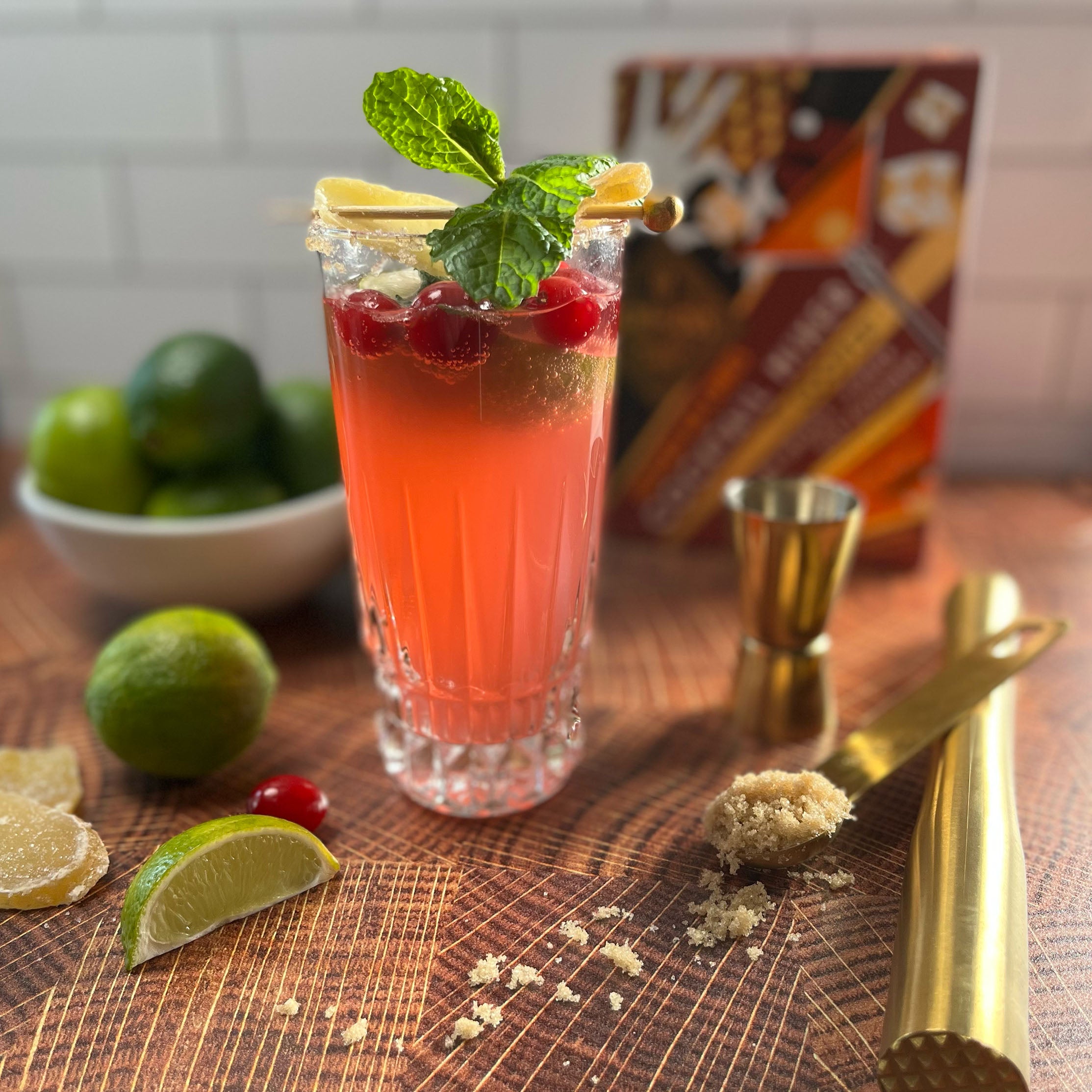 Cran-Ginger Blood Orange Mojito
Ingredients
2 cubes of The Cooper
2oz White Rum
1-2oz Cranberry Ginger Ale, to taste
1 lime, cut into wedges
Fresh mint
A few tbsp brown sugar, for garnish
Cranberries, for garnish
Candied ginger, for garnish
Instructions
First, slice a lime into wedges and use to moisten the rim of your glass. Pour brown sugar into a shallow bowl or plate. Twirl rim of glass in brown sugar to coat. Set glass aside.
In a separate glass, muddle an additional lime wedge and a sprig of mint to release the lime juice and mint oil.
Next, add Cooper cubes and white rum to the glass with the lime and mint. Shake or stir vigorously until cubes are dissolved.
Pour contents into rimmed glass. Top with cranberry ginger ale and 1-2 extra lime wedges.
Garnish with mint, candied ginger, and cranberries.
Make it a "Nojito" by replacing the rum with club soda, extra cranberry ginger ale, or even a little water – perfect for Sober October, Dry January, or just because.